Cooking healthy on a budget can be hard sometimes.  Here are some tools, resources, and tips that will help you stay on track and eat healthy even when you're busy and don't have a lot of time.
If you want to simplify your life, save money, and have more time for other things, then you should consider the following.
$5 Meal Plan
The first program is the $5 Meal Plan. It's a weekly meal plan service that will change your life!  Well ok maybe not change your life, but certainly make it more enjoyable.  $5 Meal Plan is a real game changer.
The best part?  You can choose between the Classic Plan & the Gluten-Free Plan!  Yes! This is awesome for those needing (or just wanting) to go gluten-free.
How it works is each week you get a meal plan and a shopping list. It will include 6 Dinner Meals, a Breakfast, a Lunch, a Snack and a Dessert (and occasionally a Side Dish or other tasty treat!) all together on the same plan. As the name suggests, each meal is designed to cost under $5.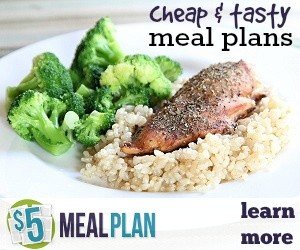 Real Plan
Real Plans creates a custom plan that caters to your family size, needs, and schedule. What you get is a personalized weekly meal plan. It includes an automatic shopping list, nutritional data, and a recipe importer. You can import your own recipes and change out any ingredient you like to subscription recipes as well.  Nutritional Data is also included.  I could go on and on about all the features of this program but you'll just have to check it out yourself to see what I'm talking about.
Here's a short video if you want to learn more.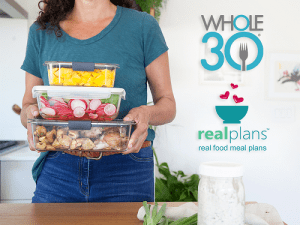 My Freezeasy
So simple you just drag and drop. This meal planning service lets you make 10 freezer meals in just an hour. If you want to slash your grocery spending this is a must. I've seen the savings myself.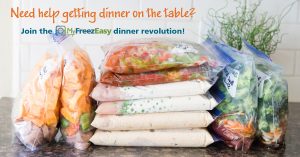 Ibotta
Have you heard of the app Ibotta?
Ibotta is a money saving app for grocery shoppers. There are 238 stores that support Ibotta. Some of those stores include Walmart, Kroger, and CVS Pharmacy just to name a few.
To get your cash back, all you have to do is scan the item's barcode, take a photo of your receipt, and the money goes into your account within 48 hours.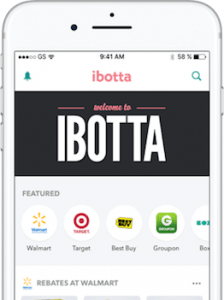 Paderno World Cuisine Tri-Blade Vegetable Spiral Slicer
If you'd like to incorporate more fruits and vegetables into your family's diet, consider adding a spiral slicer to your arsenal of kitchen tools. These handy and versatile gadgets make it easy to create delicious, nutritious dishes your entire family will love. Before you know it, you'll replace traditional pasta noodles with intriguing alternatives made from farm-fresh favorites, including zucchini, cucumbers, apples, pears, and sweet potatoes. In the process, you'll trade gut-busting gluten and starchy carbs for plenty of vitamins, minerals, and other important nutrients.
Spiral slicers are not just some new, trendy fad, however. In fact, one of the leading products in this category, the Paderno World Cuisine Tri-Blade Vegetable Spiral Slicer, has been on the market for more than 15 years. Since then, this model has earned a loyal following of happy customers who rave about its merits.
A quick look at Amazon verified customer reviews confirms this. As of this writing, this particular spiral slicer has earned a respectable 4.4 (out of 5.0 possible) stars based on nearly 9,400 reviews! Of those, 87% of those reviewers felt this device deserved either a 4.0 or a full 5.0 star review. That translates to over 8,000 people who own and highly recommend this product.
In addition, the manufacturer of the Paderno World Cuisine Tri-Blade Vegetable Spiral Slicer notes that it is "recommended as the best by publications and networks," including Cook's Illustrated, Bon Appétit, Food and Wine, House Beautiful, Oprah Magazine and Food Network.
Sound interesting? You can check it out for yourself here:
So, let's take a closer look at what you can expect when you purchase the Paderno World Cuisine Tri-Blade Vegetable Spiral Slicer…
For starters, this model features 3 versatile and tough stainless steel blades: a "shredder" to make long, thin spaghetti-like noodles, a "chipper" for thicker strands, and a straight blade for curly ribbons. It includes built-in storage on the bottom for the remaining two blades while the 3rd one is in use. The slicer can be stored in this same configuration, which means you don't have to worry about losing loose blades.
In addition, the Paderno World Cuisine Tri-Blade Vegetable Spiral Slicer is fast, easy to use, and a breeze to clean. It only weighs around 1 pound, so it is very lightweight and easy to move around when needed. Plus, it has convenient suction cups on the bottom to help stabilize the device while in use.  While testing it, it did not slide or move around when placed on granite, glass, laminate, or wood surfaces. This is an important safety consideration due to the sharpness of the exposed blade edges.
The unit is hand operated with a manual turn-crank, which means you don't have to worry about replacing batteries or having an electrical outlet nearby while operating. The sharp blades make quick work of tough vegetables, like sweet potatoes and Daikon radish, so you don't have to work too hard to get the results you want. When you are finished, a quick rinse in hot, soapy water is all you need as far as clean up. (For best results, rinse the device and blade as soon as you are done, because dried-on material is more difficult to remove).
Unfortunately, no product is perfect for everyone and the Paderno World Cuisine Tri-Blade Vegetable Spiral Slicer is no exception. One notable issue with this device is it does not include a catch tray for juice or the sliced veggies. This can get a bit messy, especially when working with colorful vegetables, such as carrots or beets.
You can work around this by placing the unit on a covered, raised surface, such as a wood cutting board, and adding a plate underneath to catch the noodles as they are sliced. When you are finished, a quick clean up of any juice with a damp cloth or paper towel will prevent staining.
If you are tight on cabinet space, storage is another thing to consider before buying this unit. It measures 12" long x 6" wide x 8 ¾" high, so it takes up a bit of space when not in use. If this is a concern for you, you may want to check out the OXO Spiral Vegetable Slicer instead. This lower-cost, hand-held device is much more compact (3.1" x 3.1" x 3.6) than the Paderno model, but it is a little more challenging to use and it lacks the versatility of the three-blade design.
Bottom Line: The Paderno World Cuisine Tri-Blade Vegetable Spiral Slicer delivers a nice mix of affordability and value. It carries a mid-level price tag among spiral slicers, but it is a lot more versatile and easy to use than some lower priced units, such as the OXO Spiral Vegetable Slicer.
Even if you don't love the idea of adding another kitchen gadget to your collection, this one is definitely worth considering if you are committed to incorporating more healthy fruits and vegetables into your diet. It is so fast and easy to use; you'll find yourself reaching for over and over again.
Happy Cooking, Happy Eating, and no matter what, don't forget to get those veggies in and make good food choices!
This post may contain affiliate links.