86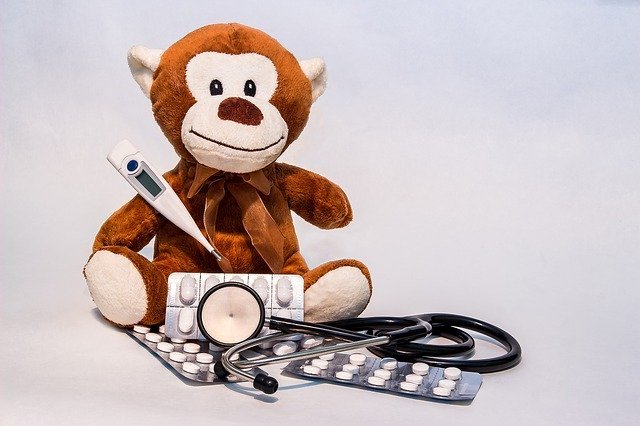 Blame it on Your Gut!
Are you overweight, bloated, chronically tired, or have no energy, have heartburn, high cholesterol, high blood pressure, diabetes, or depression? If so, your gut is likely to blame!
Researchers recently discovered just how important gut health is to overall well-being. You have a lot of cells in your body – roughly 37.2 trillion! But you actually have far more bacteria: about 10 times as many. You have more bacteria in your body than you do human cells. These bacteria are predominately in your digestive tract. Pretty incredible, isn't it? I think so!
This may sound counterintuitive to what I just said, but bacteria in the gut is actually good. The problem is when you mess with the balance of the bacteria by eating unhealthy foods. When you do this, you wreak havoc on your body. You gain weight, are chronically tired, have heartburn, and can have high cholesterol and blood pressure, and so many other ailments. You can learn more about gut health here.
Here's What You Can Do
According to Harvard Medical School's research, "It is always a good idea to eat a nutritious, unprocessed diet that includes foods that help quell inflammation (and avoids foods known to trigger inflammation), which may, at least in theory, help to rebuild the gut lining and bring more balance to the gut flora. This recipe could make you feel better, without any side effects. It is definitely worth a try."
Not Sure Where to Start?
The first step to improving your gut health is to begin eating healthy foods. The best foods for your gut health are clean, whole-foods, such as those found in the Plant-Based diet. This diet focuses on fruits, vegetables, nuts, beans, legumes, and whole grains. It eliminates processed foods and other junk food. Basically, eat the way our bodies are designed to eat. Eat the way our ancestors ate, long before processed foods were invented. You will be AMAZED with how good you feel once you get your gut health in order!
You CAN Do It!
Many people believe that a Plant-Based diet is hard to follow or the foods don't taste good. Well, I have a surprise for you…That's NOT true! You CAN live a plant-based lifestyle and still have delicious and healthy meals for you and your family! You may just need a little help with meal planning.
I have a great solution for your family's meal-planning: The Ultimate Plant-Based Recipe Collection. This collection was developed to help you adopt a healthy diet and to improve your gut health. This collection contains 58 delicious and super nutritious plant-based recipes. Each recipe card contains detailed instructions, serving sizes, nutritional values, high-resolution pictures. These recipes are not only delicious, but they are also QUICK and EASY! With this collection, you can save time, eat healthily, and improve your health.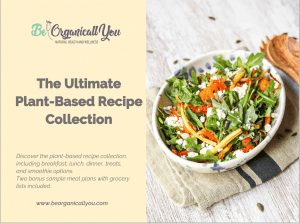 Bonus Items Included!
You get two 1-week meal plans with shopping lists.
Regular price $30
Limited Time Offer only $19.99!

Get yours today and begin healing your gut; get your energy back, lower your cholesterol and blood pressure; feel great!
Learn more about these top health topics:
***The legal stuff
This should not be construed as medical advice. Consult with a doctor before beginning any new health plan and do not discontinue any medication without the approval of your physician.
While most people will see positive effects from the Plant-Based lifestyle, there is no guarantee of a certain type of outcome.
Be happy. Be healthy. Be Organicallyou!