90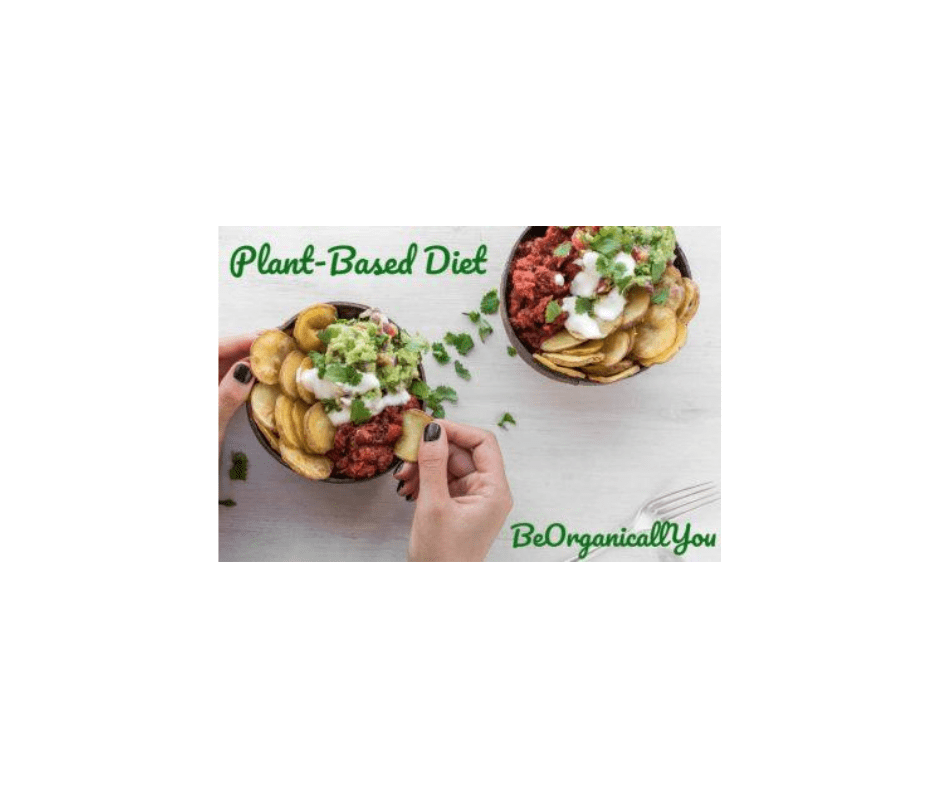 Is the Plant-Based Diet for You?
Do you struggle with your weight or have high cholesterol or high blood pressure? Do you lack enough energy to play with your kids? Do you find it difficult to do simple tasks like walk upstairs? Do you have chronic heartburn? Do you have low self-esteem because you are overweight and none of your clothes fit properly?
It is not common to feel this way. But don't worry, you don't have to accept this as " the way it will always be." You can make a change and that change can start now! With some work and a little guidance, you can improve your diet and in turn, your health and wellbeing. You have probably heard of the Plant-Based Diet (or maybe you haven't). People everywhere are talking about it!
The Healthiest Approach to Eating
The plant-based diet is often referred to as the healthiest approach to eating, and its benefits go far beyond just weight loss. For years, dietitians and scientists discussed the benefits of eating plants and cutting back on meat. And it seems people are catching on. A 2016 study in The Permanente Journal noted that plant-based diets have gone mainstream — partly because the advantages have been well researched and healthcare practitioners recommend this way of eating as many have seen incredible results from their patients.
Going plant-based isn't just a diet; it is a general approach to eating. A great thing about it is you don't have to count calories or be stressed about whether you are meeting certain macronutrient goals each day. It's simply about eating more plant-based foods (and fewer animal-based ones while you're at it), such as vegetables, fruits, legumes, beans, nuts, and whole grains.
There are several different interpretations of the diet:
Vegetarian Diet
Individuals who are vegetarian eat cheese, eggs, and milk, but they don't eat meat. Instead of meat, they rely on plant-based protein.
Vegan Diet
These people completely eliminate animal products (including milk, cheese, and honey) and they exclusively eat plants. They also remove all products that are made from animals from their lives (leather, oils, etc.)
Flexitarian Diet
Some people are more flexible. They try to simply reduce their meat consumption and eat a diet that's primarily filled with plants.
Benefits of the Plant-Based Diet
If you struggle with your weight. You have high cholesterol or high blood pressure. You don't have enough energy to play with your kids and you constantly have heartburn. If your self-esteem is at an all-time low, the Plant-Based Diet may be for you! Here are some of the many benefits you might enjoy–
Lower Your Blood Pressure
Keep Your Heart Healthy
Help Prevent Type 2 Diabetes
Help You Lose Weight
May Decrease Your Risk of Cancer
Improve Your Cholesterol
May Minimize Your Risk of Stroke
The Ultimate Plant-Based Recipe Collection
If you want to lose weight while improving your health, lowering your cholesterol and blood pressure, increasing your energy, and more, you HAVE to try the Ultimate Plant-Based Recipe Collection. This collection contains healthy and incredibly delicious recipes that are quick and easy to make! This collection contains the following:
58 awesome plant-based recipes.
High-resolution pictures,
Quick and easy instructions,
Nutritional information,
Key to tell you what type of diet/lifestyle the recipe fits.
Two sample 7-day menus
Two shopping lists for the 7-day menus
Join our FREE VIP Club, where you get exclusive content, freebies, and more.
***I am not a physician and I am not giving any medical advice. Always consult with your healthcare provider before adopting a new diet or exercise program or before you stop taking any medication. ***Although I have been very happy and successful with this program and lifestyle, I cannot guarantee results.
The Plant-Based Diet
Learn More About Holistic Health and Wellness: